... while we update this page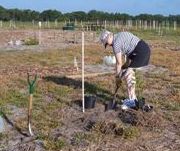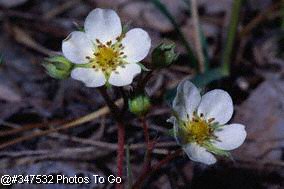 (LEFT - 5/24/05) Yes ... you are looking at real (yellow) flowers. We also have red flowers on a red sage plant, and there are buds on the Passion Vine on the trellis.
It was reported a day or so ago that a Zebra Swallowtail (that's a butterfly) was seen flitting around.
Hey! It's starting to look like a garden ... but there's LOTS of work to do.
-- -- -- -- -- -- --
6/14/05 Update from our Conservation/Garden Coordinator:
The garden is looking great. We have 106 plants with 28 different species. We see butterflies each time we are there and have some evidence (holes in leaves) that they are laying eggs. Haven't found any caterpillars yet but they are usually so small they are hard to find for a while. We will be planting about 12 more plants on July 13th. Anyone interested in planting or just looking is welcome.
Goldenrod -- October 2005